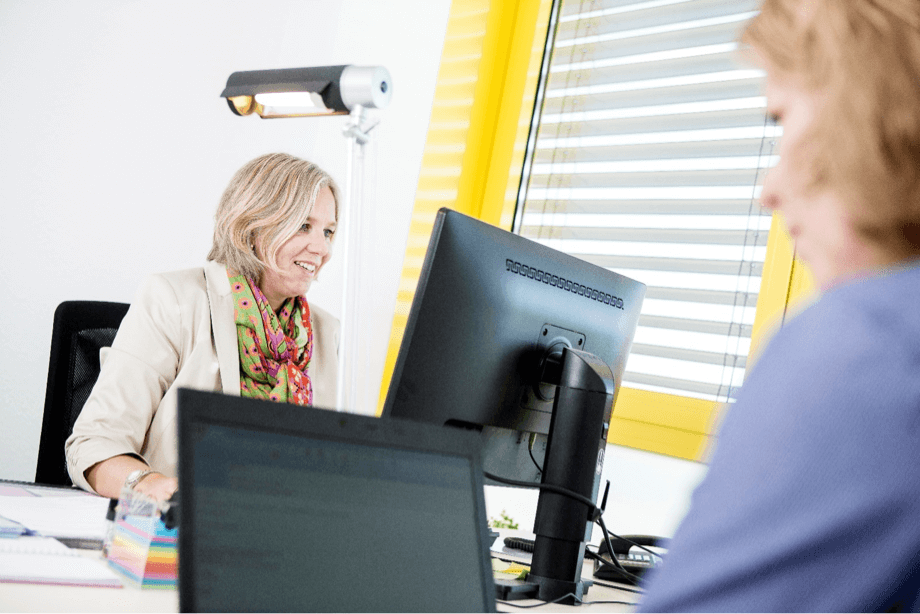 KaTech Ingredient Solutions, part of Ingredion Incorporated, is an international food technology company that specializes in the development and supply of texturizing ingredient solutions for the food industry. Our focus is the development of plant-based products, such as milk, meat, and fish alternatives but also conventional products in the dairy, savory, and bakery area.
To facilitate our further growth, we are looking for a Financial Analyst (m/f/d) to join KaTech in our office in Lübeck / alternative Hamburg.
Financial Analyst (f/m/d)
The Financial Analyst KaTech supports in all aspects of setting and refining and implementing business strategy in the KaTech Group. The main responsibilities are Planning, Forecasting, Reporting and Analysis with the focus on Sales to Operating Income.
The role helps to coordinate the FP&A function at KaTech to provide decision support to the management on short term and long-term objectives.
What we would like to offer to you:
Employment in an international growth company with prospects
30 days of paid vacation
Competitive salary package
Performance-related bonus
Social benefits
Meaningful and varied work
Pleasant working atmosphere and team-first company culture
What we need from you:
Budgeting and Financing – support planning processes ranging from Goal to Latest Estimates and help to guide Budget holders through the processes.
Reporting – Evaluate monthly, quarterly, and annual financial results. Assist in preparation of high quality and timely business reports to meet the needs of the relevant KaTech recipients
Cogs and product costing – Analysis and interpretation of manufacturing variable and fixed costs. Ensuring accurate product costing. Support by calculating and monitoring Intercompany and Inter regional pricing.
Inventory, Freight and Warehousing – monitoring and analysis on stock value, and freight and warehousing cost development
Working Capital – Monitoring of working capital KPI's and supporting by working capital improvement initiatives
Business Support – Financial support for CAPEX justification; Ad hock support as required by business partners
Pricing – help by further developing and maintaining of pricing tool; be able to cover the process if needed
Substitution – Provide regular support within EMEA FP&A team, be able to cover FP&A manager KaTech in business-critical activities
Improvement initiatives – Develop ways to improve the quality, efficiency, and effectiveness of tasks within own area of impact. Support the cost savings initiatives.
Change Management – Effectively engage in projects and business initiatives across functions, identify potential future business impacts and evaluate financial implications
Systems and Processes – Evaluate impact of system changes on all aspects of management information
Business – Ensure effective relationships with KaTech teams, partnering with Marketing, Sales, Supply Chain and Manufacturing
Internal – Close cooperation with EMEA FP&A Team to build mutual understanding of data requirements for Analytics & Planning.
What you'll bring:
University degree in accounting, finance, or business administration or similar field
Alternatively, several years of relevant professional experience in finance, ideally in a corporate environment
Fluency in written and spoken German and English
Strong knowledge and demonstrated experience with Microsoft Excel required. Experience with ERP system (preferably SAP) and Management Reporting Software system desired.
Working knowledge of US GAAP and Sarbanes Oxley is a plus.
Excellent interpersonal skills and aptitude for building relationships across the EMEA organization and with Corporate HQ
Experience in planning, coordinating, and executing multiple projects simultaneously
Highly motivated and results driven with an aspiration to grow in the organization and assume wider responsibility
Ability to quickly react and adapt to constantly changing priorities and objectives.Ability to work independently and in a team
Good written and verbal communication skills and good presentation skills. Must be able to convey information in a clear, focused, and concise manner
Demonstrated experience working as part of a team
Your application:
We look forward to receiving your CV. Please send to jobs@katech-solutions.com.
Please note our data protection notice under the following link: https://katech-solutions.com/de/datenschutz/